2021-09-02
How Amazon is becoming a new Social Network
The consumer's voice – through Reviews – is a central pillar for Amazon algorithms. Any brand on the marketplace should make it a priority as reviews directly impact organic visibility and click to buy.
What most brands don't realize yet, is that with thousands of reviews, Q&A and comments, Amazon is bound to become another social network. The Amazon reviews should then be treated and managed like the comments on your Facebook, Instagram, or Twitter posts.
What does this mean for your business? How can you start building a stronger customer relationship through Amazon reviews?
Why should you consider Amazon as a new Social Network?
Consumers' reviews are essential for your Amazon business: 93% of consumers make buying decisions on the basis of online reviews*.
Today on Amazon, it is possible for anyone to comment on the products, to ask questions, and even to answer them (instead of you).
The new "Post" functionality in the US (in Beta for now) is also testing social posts formats to be added on Product Pages on Amazon. Seem familiar?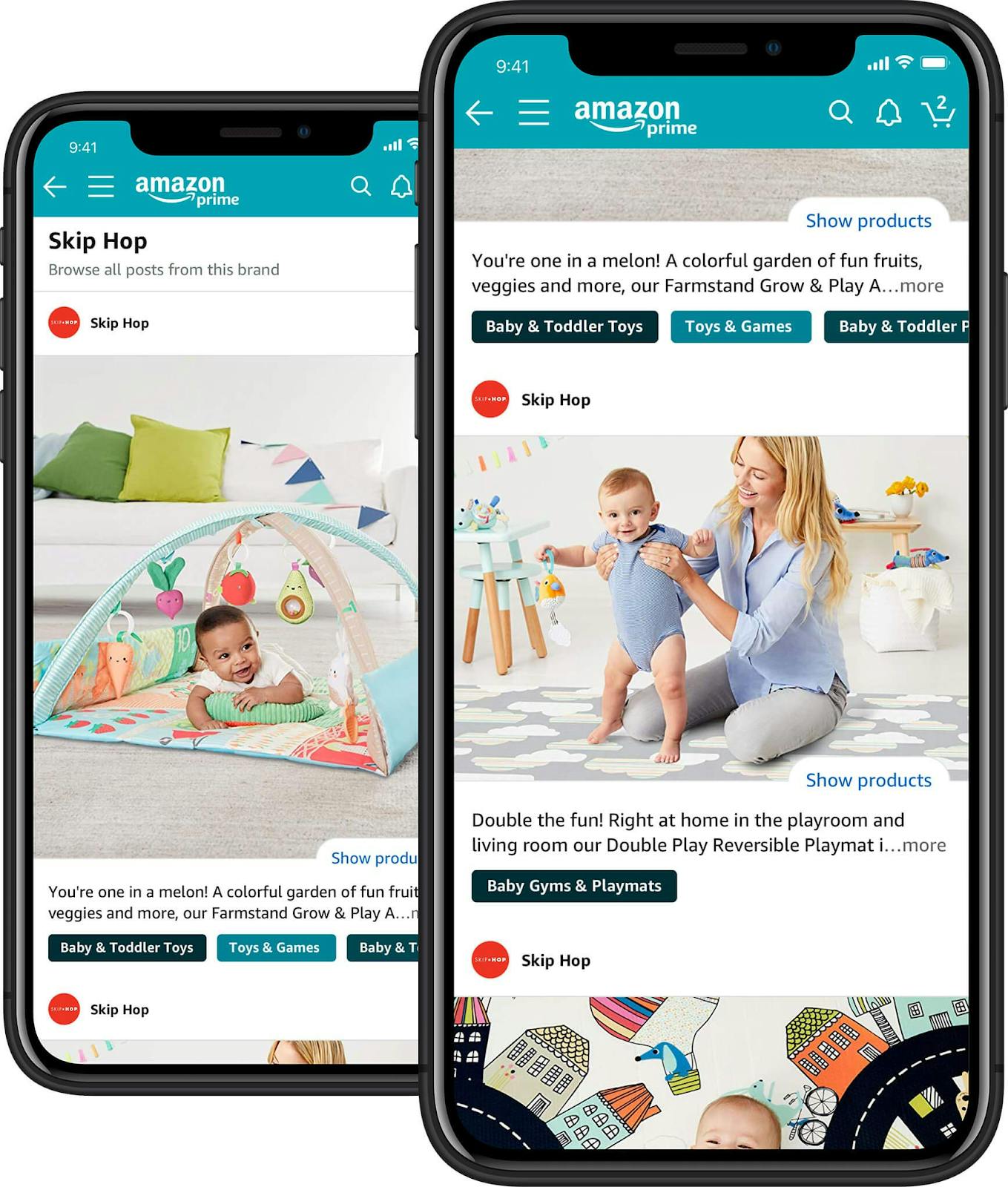 From our expertise, very few brands are taking the time to learn about, answer and manage reviews and Q&A on Amazon while they have entire teams dedicated to the moderation of comments or posts on Google, Facebook or Twitter.
"It's because everyone is on Facebook you might say, well agreed, but is everyone on Facebook on the verge of buying your product? I don't think so. It's the beauty of Amazon, the people you are interacting with will never be closer to conversion than on any other social platform." Explains Paul Flous, Amazon Specialist at Jellyfish.
With increasing competition, review moderation is key to stand-out from your competitors, create strong brand loyalty and improve your brand equity, all good things to achieve success and grow your business!
Here is a quick manual on how to start and how to build a robust review moderation process on Amazon.
How to start managing your reviews on Amazon
Step 1: Learn and Prioritize
First, focus on the "useful reviews" (the top reviews that other users deemed useful.)Once many people have voted for a useful review there are few chances that the ranking will change. By dealing with these reviews first you are making sure that most people will see your responses and that your efforts won't be vain.
Next, deal with negative reviews.You want to show that despite a bad review (it can happen to anyone) you are present and doing everything you can to solve your consumer's problems. By answering bad reviews you are building credibility on your products and you are avoiding public bashing. It's the best way to take control of the conversation around your brand. 
Step 2: Set a routine
Once you have worked on your top priority reviews, you should implement a monthly or weekly routine to check your reviews score and answer the important ones.
If you are using our Seelk studio, it's very easy to have a quick view on new reviews per week.

We recommend extracting from the Seelk Studio all the reviews per ASIN so you can focus first on 1 star reviews, especially the ones related to your strategic products.
We also recommend setting up clear review moderation guidelines internally to easily adopt the right tone and be reactive. 
Best practices :
Change your name when answering reviews: from Amazon customer to your company name. You can also edit your public profile (with a name and picture) to be better identified as the owner of the product.
Claim your official profile with the brand registry
If you are a Vendor, you can answer with your company name and make an official statement, your comment is then labeled as an official response which will give you more visibility and credibility.
We suggest, when necessary, to move the conversation to the private Amazon chat, allowing better flexibility (send links, ask for specific details, offer a discount…). 
For the Q&A comments you can answer them as the official brand owner of the product. 
If you have a bad review, don't panic :
Always thank them for the feedback
Understand the frustration
Apologise for the bad experience
Give alternative facts if any
Share a direct conversation link
For questions we suggest to:
Thank them for the question
Use facts in your reply
Evaluate if there is missing information on your product page
If you have time, it's a good idea to answer on positive reviews as well
Thank them for the review
Encourage to share
Push other brand products
Q&A and reviews can also help you better understand your consumers. are your product pages clear enough, is all the functionality or packaging understood and used properly? (See article about reviews and consumer advice). 
Overall, managing your reviews is a huge opportunity to stand out, build loyalty and be more competitive on Amazon. *Sources : The drum.com