2023-09-01
We've scooped four accolades at the Google Cloud Partner awards
We're delighted to be recognised FOUR times in the prestigious Google Cloud Partner of the Year awards. We have been awarded Training Partner of the Year across two key regions, Europe, Middle East, Africa (EMEA) and North America, retaining both titles for a second year. These esteemed awards reflect our exceptional commitment to excellence in providing innovative and impactful training solutions for Google Cloud technologies.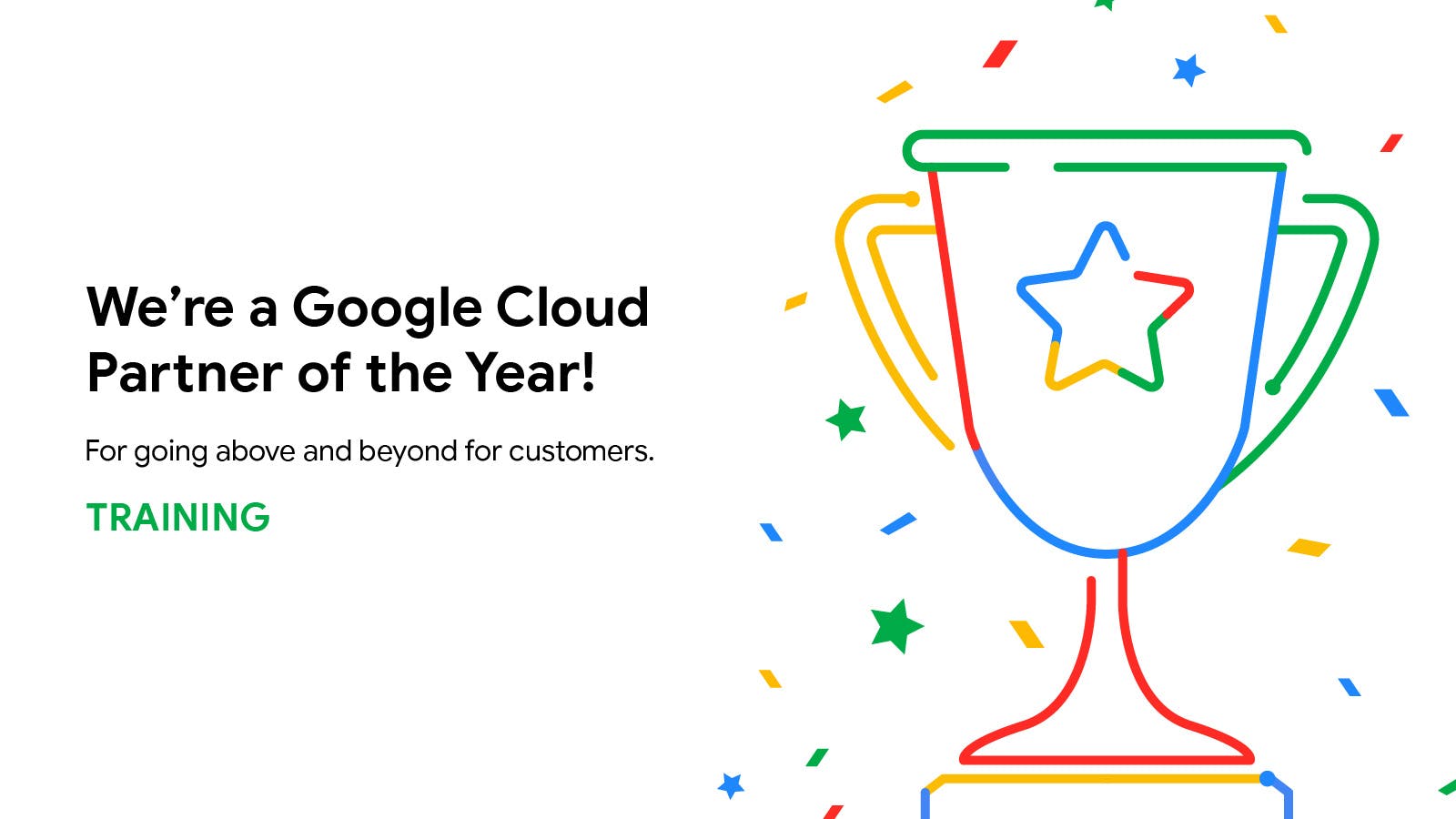 In addition to the company awards, two of our Trainers were honored with the Trainer of the Year award. Mark Crump received the award for EMEA, while Guillermo Perasso was recognized for North America.
"We are thrilled and honoured to receive the Google Cloud Partner of the Year award for our Training business across EMEA and North America, and delighted that both Mark and Guillermo were recognised for their talent and achievements," said Jamie Hammond, Chief Solutions Officer for Training at Jellyfish. "These accolades reflect our talented team's hard work and passion, who continuously push the boundaries to deliver top-notch training experiences for our clients. We're proud that our collaboration with the Google Cloud team has empowered businesses to embrace the cloud and drive innovation."
"Google Cloud's partner awards recognize the significant impact and customer success that our partners have driven over the past year," said Kevin Ichhpurani, Corporate Vice President, Global Ecosystem and Channels at Google Cloud. "We're delighted to recognize Jellyfish as a 2023 Google Cloud Partner Award winner, and look forward to a continued strong partnership in support of our mutual customers."
Our success as a Google Cloud Partner can be attributed to our comprehensive training offerings catering to various skill levels, from beginners to advanced users. Our trainers are certified experts, delivering hands-on, practical learning experiences that equip professionals with the knowledge and skills to excel in a cloud-first world.