2021-08-19
Re-engagement campaigns: an email marketing essential
A re-engagement campaign is a series of communications sent via email and/or other channels e.g. SMS, to in-active subscribers. The aim is to get your subscriber to take an action i.e. to re-engage them. It's a chance to remind your subscribers why they formed a relationship with your brand in the first place and showcase all the great reasons for them to 'come back into the fold'. 
The other aim of the re-engagement campaign is to cleanse your email list/database by inviting inactive subscribers to unsubscribe. This part can cause some marketers to feel a little uneasy, but it's time to be bold. If a subscriber genuinely doesn't want to engage with your brand anymore then is there really value in a one-way relationship? It just means that your performance metrics suffer and eventually this could negatively impact your deliverability reputation and potentially brand rep too. 
Remember when GDPR was the last big news in the email community? Suddenly subscribers were inundated with requests to opt-in or opt-out of the brand's emails despite not engaging with them for years. But if these brands had been actively trying to re-engage their database and cleanse it as part of their normal comms cycle, there wouldn't have been this blast and batch approach to everyone on their database which ultimately damaged their brand reputation and saw their email lists shrink dramatically overnight. 
Why now?
The looming phase-out of the third party cookie plus the restrictions presented by COVID-19 has seen many brands shift their focus to email marketing and CRM. The channel is low cost, first-party data-centric, accessible, instant and personal – ideal for navigating both of these issues. Consequently, the value of a brand's email list has suddenly increased and so a re-engagement campaign plays a key role in protecting that value.  
Let's not forget that email service providers, such as Gmail, are already actively inviting subscribers to opt-out of any emails they haven't been opening. So if you're not proactive in checking in with your subscribers, Gmail is going to do it for you, giving you no chance to step in and save that relationship.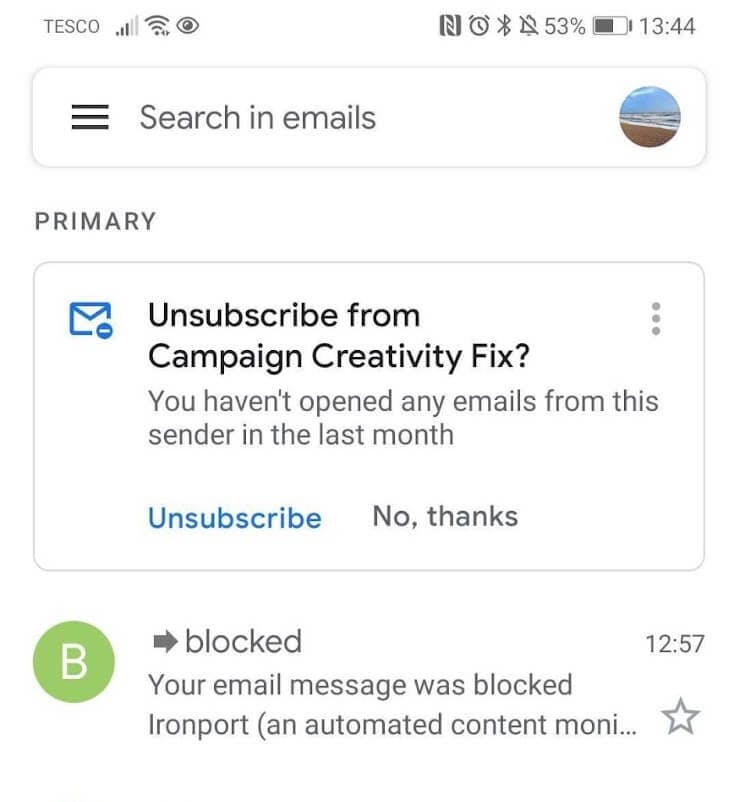 Those are the core reasons for starting your re-engagement campaign right now. But big changes within the email community are on the horizon and this brings a shift in how re-engagement campaigns are being configured. This is, of course, Apple's recently announced iOS 15 update. 
The iOS 15 update mentions Mail Privacy Protection, a new feature that enables users to prevent open tracking on their emails and IP addresses from being shared. Whilst this feature will only be active for users of the Apple Mail app, this accounts for just under 60% of the market across iPhone, Mac and iPad apps.
Traditionally open rate has been used as a primary metric to measure a subscriber's engagement. But this update will now make this metric unreliable in relation to anyone using the Apple Mail App.  Email marketers are going to have to stop solely focusing on opens and start to really understand what counts as engagement. 
Email clicks are obviously a good start. But this issue also highlights the need for engagement data to be available in one place. For example website visits, app activity, SMS activity and purchase data. 
Of course, not all opens will occur via Apple Mail App users. It may be possible to ring-fence these subscribers and treat them differently from your other subscribers. 
What does a good re-engagement campaign look like? 
Naturally, this depends on your brand and will need to be optimized through a solid test and learn framework. But here is a basic framework to consider:
Establish what engagement looks like. For a recent retail client this was determined as an email click, SMS link click, or website visit. If none of these had occurred within a defined amount of time, the subscriber met the criteria to enter the re-engagement programme. 
Map out the communications:
Message 1: ask the subscriber to update their preferences via the preference centre. Note that a preference centre plays a really important role here. You can keep subscribers engaged by empowering them with options on the type of content they receive, how often they receive it, and how they receive it.  
Message 2: sell the brand USPs and why this benefits the subscriber. 
Message 3: openly ask the subscriber if they'd prefer to unsubscribe. 
Test this programme via channel, frequency and messaging and see what resonates the most. 
Key takeaways
A re-engagement campaign is a great way to reconnect with subscribers who may have lost interest 
It is also a great way to clean your database 
It is absolutely key for savvy email marketers who want to maintain and grow the value of their email database 
The focus on first-party data highlights the need for a well-oiled and optimized email marketing machine – a re-engagement campaign plays an essential role in this
The Apple iOS 15 update means existing re-engagement campaigns will need to be reconfigured if using open data and also highlights the need for a deeper understanding of what counts as engagement. 
For more information about the Apple iOS 15 update, Jellyfish's VP of CRM, Mike Hall, gives his take on it right here. 
If you'd like help with any of your marketing automation, including re-engagement campaigns, reach out below.